Belief was he turned down an interview according to Birkett, but he's interviewing tomorrow.
I know this is shallow and silly and stupid, but sometimes I evaluate these candidates based on physical appearance and Likelihood-to-Look-Lionized. His triple L score is about a 10/10.
That's not Saleh. That's Jason Statham's stunt double
That's a young Pasqualoni. He gets an 11/10, the extra point being carryover from Paul.
Evaluating coaches based on their looks, haha this isn't speed dating Nate!
Just read Birkett's article about the interviews this week and there was a blurb at the end about NFL observers believe Rod Wood wants to land a big name hire to replace Patricia. The paragraph was talking about college coaches, but thought it was interesting whether college or pro coach. Kind of contrary to some of the stuff we've heard the last few days with candidates. Dave has been a bit all over the map, so I think he's getting fed a lot of different information similar to draft season.
Feels like the only route we haven't explored.
If you are hiring based on appearance, we might as well hire an attractive female. The Refs might start giving us some calls for once!
I think you're onto something
I wouldn't doubt this, I'm sure Sheila wants to start off with her first hire being a splash to make it seem like she really gives a fuck
Seriously? I got no love on the Pasqualoni comparison?
I know it's Monday, but c'mon already!
And of course, he's my fav to be hired.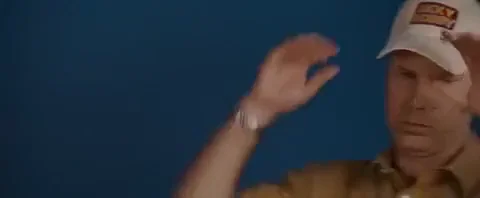 I was totally thinking that Paz looked like a Will Ferrell character…
That's a face of pure confidence and coaching expertise. lol
This needs to be pinned and people should send in their leading candidates!
Awesome hair, bruh!
Who says coaches don't care about fashion?
Hellllllz yeah!!!
I don't think it's silly at all.


Your head coach IS the face of your organization; interacting with the media, league executives, players.